Central Texas Wildfires
I was driving through Bastrop, TX, with the family on Sunday and decided to pull over to see the devastation caused by the Central Texas wildfires firsthand. The scene in Bastrop was similar to what I'd seen closer to home with the Spicewood fires: scorched acres as far as the eye could see.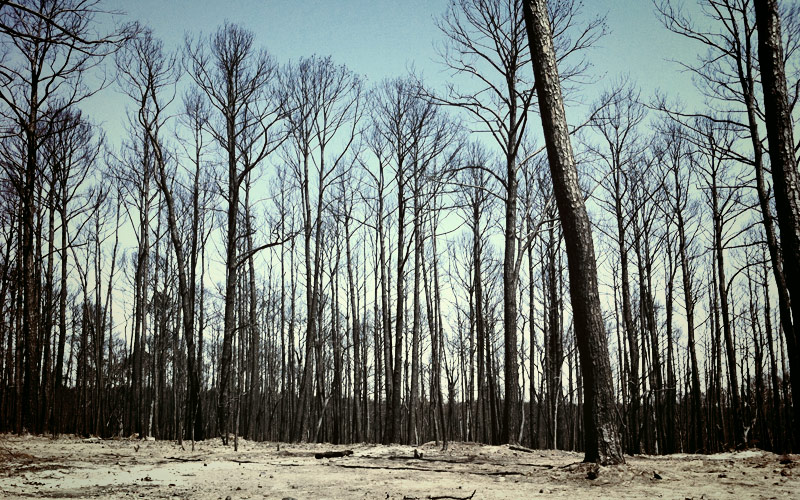 If you'd like to help, check out txwildfirerelief.org or grab a a t-shirt from centraltxfires.org. 100% of the proceeds go to help (FAQs), and they've got some fantastic designs.

This extended drought has me concerned about the future out here. It's amazing how small climate shifts can have such a massive impact. I found this video (via The Butler Bros) both interesting and alarming. Check it out.
Video made responsive / fluid thanks to FitVids.js